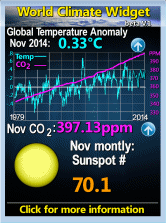 Wednesday, January 05, 2005
Independent candidate terms Croatian elections a fraud

ZAGREB: Independent rightist candidate Boris Miksic called for Croatia's presidential elections results to be annulled Tuesday claiming irregularities had barred him from facing President Stipe Mesic in a run-off. "There were irregularities at different polling stations and we will publish them. It is the main reason why we oppose the results of the electoral commission which are not correct," Miksic told journalists.

"We are waiting for a constitutional court ruling and we hope that it will annul the elections and organize new ones," the wealthy US-Croatian businessman added. "I will fight to the end." Miksic, an outsider on Croatia's political scene, was the biggest surprise of Sunday's elections. He came third with 17.8 percent of the vote garnering only 2.5 percent less than the second-placed Deputy Prime Minister Jadranka Kosor of the ruling conservatives.

The results earned Kosor a place in the January 16 run-off where she is to face centrist Mesic who fell just short of an overall victory with 48.9 percent of the vote. Miksic complained earlier he had not been allowed to have his own observers within the electoral commission counting the votes.

He stressed exit polls had put him ahead of Kosor. But the electoral commission threw out his complaint. Miksic is to file the complaint with the constitutional court later Tuesday. The tribunal has to issue a ruling within 48 hours. Following Miksic's call, up to 2,000 people gathered late Monday in Zagreb's main Ban Josip Jelacic Square to protest the results in peaceful demonstrations mirrored in several other towns. Miksic called for a big protest on Friday evening in Zagreb.




Now personally I don't care what sort of corrupt scum run Croatia - a country with a record of per capita genocide even worse than Hitler's deserves no consideration. The important point is that whereas, while we have 10s of thousands of NATO "observers" running around shouting about democracy & having to stop the Russians in Ukraine in a situation with very similar evidence but where the alleged perps are Nazis there is not a single peep from these same democrats.
Machiavelli said a leader should always affect piety & make his wars in name the religion, but never actually to be sincere about it.
When you hear a Bliar or other NATO leaders proposing to bomb somebody or impose some sort of sanction in the name of democracy or human rights they are being not one whit more sincere.