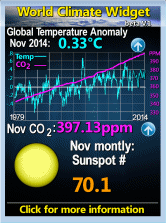 Monday, January 10, 2005
From today's Evening Times (Note the Herald & Evening Times don't keep their articles publicly available):

"A MAJOR blaze brought more traffic misery for motorists in Glasgow today.
Rush-hour drivers were facing city-centre disruption after a mystery blaze ripped through a listed building on the corner of West Nile Street and Bath Street.
Experts were meeting to decide if the site - which houses the Bay Horse pub - would have to be demolished.
The news comes only days after an A-listed former church in Pitt Street, home to The Shack and Trash,
was torn down following a fire.
Nobody was injured in the latest blaze which broke out around 9pm yesterday, but firefighters took around three hours to bring the situation under control.
Police are treating the fire as suspicious, and say it started on the fourth floor of the building, occupied by the security firm Osiris consultants.
The Bay Horse is on the ground floor, but has been closed for several months due to flooding.
A spokesman for Scottish & Newcastle, owners of the Bay Horse, said today: "Luckily no-one has been injured.
"Our building control officers are on site looking at the damage and the consequences of the fire."
Nobody from Osiris was available for comment today.
The building was last year condemned as unsafe, and officials from Glasgow City Council were expected to approve its demolition after meeting today.
A spokeswoman for Historic Scotland confirmed that while the building itself was not listed, those on the other side of the street were C-listed.
Police brought in extra officers to help control traffic near the scene.
The area remained cordoned off and access to neighbouring businesses was denied.
The windows of the fourth floor building where the blaze began had all been blown out and there was believed to be significant damage to the other floors."

There have, over many years, been numerous suspicious fires in Glasgow properties where occupiers were unwilling to sell up to redevelopers. In a previous case a relative of mine was owner of part of a tenement near the George V bridge which developers wished to purchase. After refusing she came home one evening to find that our respected council had condemned the building as unsafe, despite the fact that shortly before an independent surveyor had passed it.

Some time after everybody was moved out a suspicious fire broke out & destroyed her home (I am glad to say that the insurers paid out accepting that whoever had started the fire it wasn't an owner). An interesting parallel with this case is obviously that the authorities had condemned it. I hope the police enquiry into this will check on whether this particular condemnation was justified.

Readers may be interested to know that the security firm involved here, Osiris, is one of a number of independent security firms in the Glasgow area whose owners are not well known in the wider business community. It is named after the Egyptian god of the dead. Hopefully they will have someone available for comment shortly.




Comments:
Some further news about security firm Osiris:
Millionaire's assets can't be touched (Scotland)
--------------------------------------------------------------------------------
GANGSTER'S £560K SAFE FROM TAXMAN May 9 2005
Millionaire's assets can't be touched
By Steven Ventura
MILLIONAIRE gangster Paul Johnston has cheated the taxman out of more than £560,000.
Tax and Customs officials shut down the former cop's Guardion Security firm and went after it for £625,000 in unpaid tax,VAT and fines. But they only managed to claw back a paltry £62,500 - and couldn't take a penny from Johnston and wife Marie's personal fortune.
An Inland Revenue source said: 'This is the equivalent of financial murder.
'They should not have been allowed to get away with this for so long.'
Johnston, 45, was a leading figure in the rogue security industry, in which firms intimidate and undercut legitimate rivals to win contractsTheoperators fail to pay tax, VAT and the minimum wage before crashing their firms, owing a fortune in tax, and launching new companies.
Guardion Security Systems Ltd was recently 'sold' to Glasgow's Osiris Security, a company also linked to the Johnstons.
The Inland Revenue insider added: 'It's a bitter pill to swallow knowing the Johnstons have all that cash and we can't touch it.
'Marie drew up a list of companies which owed Guardion money and we tried to recover that.
'But in the end, it only amounted to 10 per cent of the debtMansion Johnston had already fled the country when Guardion was put into liquidation.
He cashed in assets worth £2.5million, including his Ayrshire mansion and taxi firms, before heading abroad.
The Inland Revenue source said: 'Guardion bosses owed the taxman around £225,000.
'And Customs wanted more than £400,000 due for unpaid VAT and fines.
'Liquidators were brought into recoup the losses but they could only take assets belonging to the company and not the Johnstons themselves.'
Guardion had numerous contracts for building sites across the west of Scotland.
Despite being linked to shootings, assaults and fire-raising incidents in a bitter turf war, they held their position thanks to enforcers such as Stewart 'Specky' Boyd, who was killed in a car crash in Spain two years ago
http://p067.ezboard.com/fgangstersincfrm15.showMessage?topicID=92.topic
Post a comment
<< Home