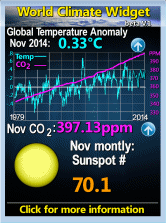 Sunday, January 02, 2005
Conference believes that:
A)there is an unacceptable shortage of affordable housing in Scotland;
B)the shortage of affordable housing is particularly acute in rural areas where supply is limited and demand accentuated by external pressures;
C)in many areas the lack of housing that local people can afford to live in is impeding economic and community development;
D)lack of capacity in the water and sewerage infrastructure is severely restricting the development of affordable housing;
E)Local Authorities in both urban and rural contexts are struggling to provide affordable homes in sufficient numbers to meet housing need in their area;
G)the very expensive private housing market is failing to meet affordable housing needs and that many new homes owners are struggling with excessive debts as a result; and
H)the planning system is over-restrictive in releasing land for housing and that, as a result, house-plot prices and new houses are becoming inordinately expensive.
Conference welcomes:
the additional £100 million for affordable housing announced in this year's spending review;
the decision to end the 50% discount on Council Tax for second homes; and
provisions in the Title Conditions (Scotland) Act that allows the resale price of some new houses to be restricted, allowing the property to remain affordable in perpetuity.
Conference calls for:
1)the introduction of a new Affordable Housing Zone within local plans, distinct from the general zoning for housing;
2)all land holding government agencies to form an affordable housing policy to make as much of their land available for affordable housing as is possible;
3)the introduction of rolling three-year budgets for housing authorities to allow improved planning;
4)the establishment of a well-funded Community Infrastructure Fund to commission new or expanded infrastructure to open up more sites for rural affordable housing schemes;
5)Scottish Water's investment programme from 2006 to have as a key priority expanding the water and sewerage infrastructure to meet local affordable housing need;
6)greater incentives to be given to crofting communities to release part of their common grazing for the provision of affordable housing;
7)a new drive to bring empty flats above commercial premises on high streets and city centres back into use as affordable homes, with grants available to adapt premises;
8)'pressured area status' to be extended to cover certain house types as well as certain areas in order to address specific shortages of housing supply, such three or four bed family homes;
9)extended exemption from Right to Buy to newly built Council and housing association houses;
10)Scottish banks to donate 0.01% of their substantial profits to debt alleviation and counseling services;
11)allowing the write-off of local authority housing debt where stock has been properly managed and a financially sound long-term business plan produced, whether or not tenants vote to transfer stock to a housing association; and
12)allowing local authorities to access regeneration funds where criteria are met and a proper long-term business plan is produced, regardless of whether tenants vote for stock transfer.
THE INTENTIONS HERE ARE RIGHT, AT LEAST WHERE IT HAS SIMILARITIES TO MY REJECTED
HOUSING MOTION
. THE REFERENCE TO PLANNING BEING WHAT HAS PREVENTED ALLOWING LAND TO BE USED IS CORRECT. I DON'T AGREE THAT THE PROBLEM IS BASICALLY A RURAL ONE OR PRICES WOULDN'T BE RISING SO FAST IN EDINBURGH. THE BIT ABOUT SCOTTISH WATER NOT PROVIDING INFRASTRUCTURE IS TRUE & IS A RESULT OF SCOTTISH WATER BEING IN A MONOPOLY POSITION. ON THE OTHER HAND IT USES "AFFORDABLE HOUSING" AS A EUPHEMISM FOR STATE HOUSING & MOST OF IT WORKS ON THE ILLIBERAL IDEA THAT IF CURRENT REGULATIONS ARE DESTRUCTIVE THE BEST RESPONSE IS MORE REGULATIONS RATHER THAN GETTING RID OF PRESENT ENCUMBRANCES. THERE IS NO REASON, IN THEORY OR PRACTICE, WHY ONLY COUNCILS & HOUSING ASSOCIATIONS CAN BUILD SMALLER HOUSES & ALL THAT IS REALLY NEEDED IS FOR GOVERNMENT TO GET OUT OF THE WAY & LET THEM. PART 6 FOR EXAMPLE WOULD BE COMPLETELY UNNECESSARY IF REGULATION WAS NOT PREVENTING BUILDING ON PRIVATELY OWNED LAND. THERE IS NOT A SHORTAGE OF UNBUILT LAND IN THE HIGHLANDS.
ONE WAY TO ENCOURAGE INSTALLATION OF UTILITIES WOULD BE TO LET BUILDERS DO IT WHEN SCOTTISH WATER WERE UNABLE TO CONNECT THEM & TAKE 1/3RD OF THE WATER RATES (OR 100% IF THEY HAVE TO BUILD EVERYTHING). I SUSPECT SCOTTISH WATER WOULD BE MORE WILLING TO DO THE WORK IF THEY MIGHT LOSE MONEY. FOR HOUSES SO OUT OF THE WAY THAT IT IS STILL TO EXPENSIVE IT IS REASONABLE TO FACTOR SUCH COSTS INTO THE HOUSE COST.