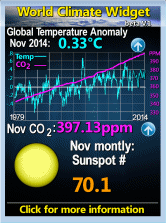 Saturday, January 08, 2005
3 LIB DEM ENERGY MOTIONS
3 SEPARATE MOTIONS HAVE BEEN PUT UP FOR DEBATE, LISTED ONE AFTER THE OTHER BUT I AM GOING TO DISCUSS THEM ALL AT ONCE. NORMALLY WHEN MORE THAN ONE CONSTITUENCY PUT FORWARD SIMILAR MOTIONS THEY ARE COMPOSITED TOGETHER - IN OPINION THESE 3 SHOULD HAVE BEEN COMPOSTED TOGETHER. OFFICIAL ADVICE IS THAT TO GET A MOTION DEBATED IT "SHOULD BE IN AN AREA WHICH IS DESIRABLE FOR THE PARTY TO MAKE ITS EXISTING POLICIES OR ACHIEVEMENTS KNOWN" SO THE ACHIEVEMENTS MUST HAVE BEEN SPECTACULAR WHATEVER THEY ARE.
....................................................................
10. Energy
Gordon
'Carbon Balance' is where human activity produces no more additional atmospheric carbon and that a cycle of its production and use in nature is balanced. Conference believes that the world energy market should be in balance with carbon to reduce the global climate change effect.

Conference calls for the Scottish Parliament and Scottish Executive to prepare Scotland for a Carbon balanced future.

Conference further calls for every individual Liberal Democrat to take personal responsibility to reduce their environmental footprint.

THIS MOTION IS SO COMPLETELY STUPID THAT, WERE I STILL INVOLVED, I WOULD HAVE SERIOUSLY CONSIDERED ENGAGING IN THE IRONY OF SPEAKING IN FAVOUR OF IT. AS WRITTEN IT CALLS FOR HUMANITY TO STOP ANY RELEASE OF CARBON (WHICH INCLUDES BREATHING) - I WOULD NOT SUPPORT THAT. HOWEVER IT IS A FACT, ACCEPTED EVEN BY GREENS, THAT WINDFARMS, SOLAR POWER & TIDAL POWER DON'T WORK ALL THE TIME & NEED BACK UP - THUS THEY ARE INHERENTLY UNABLE TO REACH ZERO CARBON EMISSIONS - THIS MOTION IS THUS CALLING FOR THEIR REPLACEMENT (EVEN IF THE PROPOSERS DON'T KNOW IT). THE ONLY THING THAT CAN IS NUCLEAR. I WOULD THEREFORE SUPPORT THIS MOTION ON THE GROUNDS THAT IT CALL FOR CLOSING ALL COAL, GAS, WIND ETC GENERATORS & REPLACING THEM WITH ENOUGH NUCLEAR POWER STATIONS TO NOT ONLY PRODUCE ELECTRICITY BUT TO MANUFACTURE HYDROGEN TO REPLACE OUR PETROL.
I STAND IN AWE OF THE PROGRESSIVE PRO-NUCLEAR POSITION TAKEN BY GORDON CONSTITUENCY & LOOK FORWARD TO SEEING THE VOTE.

--------------------------------------------------------------------------------
11. Scotland's Renewable Energy Strategy
Ochil
Conference believes that a comprehensive Energy Strategy so that Scotland can attain its target to meet energy production from sustainable renewable resources must be prepared. Conference notes that the new strategy should identify the most appropriate and balanced mix of renewable energy supply technologies. The new strategy should also be combined with a more sophisticated system of incentives (MONEY) for corporate and private individuals installing renewable energy producing projects.

Conference is seriously concerned by the threat to people (THAT PEOPLE - SORRY GRAMMATIC PURISM)in rural villages perceive about their lack of rights to voice an opinion about the insensitive placement of large scale industrial wind farms less than ½ a mile from their homes; large scale felling of forest to accommodate new renewable energy producing projects; and use of Areas of Great Landscape Value, that do not fall within a National Park, for the placement of wind farms.

Conference calls for:


1) sensitivity to the placement of wind farms near rural villages and would insist that the nearest turbine would not be less than a mile from the nearest house;
2) the replanting of any forest felled by the installation of an energy producing project on a hectare by hectare basis; greater protection of Areas of Great Landscape Value such that any renewable energy producing project permitted development in this area must blend in with the existing environment;
3) new incentives for private and corporate bodies wishing to install renewable energy production projects; and
4) the restatement of the landscape once a renewable producing project has been decommissioned.

THIS IS ALMOST HARMLESS ALL IT CALLS FOR IS A "NEW STRATEGY" TO STOP BLACKOUTS, WITHOUT ANY IDEA WHAT IT SHOULD BE & PUTTING MORE MONEY INTO WINDMILLS, BUT IN A WAY WHICH WILL, FORTUNATELY, NOT PRODUCE MORE WINDMILLS (OR ELECTRICITY). SCOTTISH RENEWABLES HAVE ALREADY SPECIFICALLY GUARANTEED THE REINSTATEMENT (SIC) OF THE GROUND THO' THEY ARE NOT MAINTAING A FUND TO DO SO (AS NUCLEAR DOES)


--------------------------------------------------------------------------------
12. Eco-Friendly Housing and the Use of Sustainable Energy Sources
Scottish Green Liberal Democrats

Conference welcomes the Scottish Executive's commitment to the use of sustainable energy sources and its encouragement of Eco-Friendly Housing Development.

Conference applauds the development of sustainable energy and housing projects, such as the Island of Islay Development Company projects, photovoltaic roof on Islay's Gaelic Centre and use of centralised energy sources and sustainable wood construction techniques in eco-friendly housing developments by housing associations.

We call upon Conference to:


1) support the Scottish Executive's endeavours to promote (MORE MONEY) the use of alternative sources of energy, including:
i)Solar Energy and the use of Photo-voltaic tiles for roofing; WHICH DON'T WORK AT PERIODS OF HIGHEST DEMAND
ii)Wave and Tidal Energy;
iii)Biomass Energy;
iv)Geothermal Energy;
v)Wind Energy, especially community-owned wind farms; and
vi)District Heating and Combined Heat and Power Systems; NONE OF THESE CAN PRODUCE ANYTHING LIKE THE GIGAWATTS REQUIRED
2) urge the Scottish Executive to provide sufficient funding resources (NEVER USE ONE WORD WHEN 3 WILL DO - IF THE WORD IS MONEY)to enable the further development and provision of Sustainable Energy-Efficient projects, both in the private and public sectors and to provide incentives to encourage industry in general to make use of alternative 'green' energy sources; WHICH BASICALLY ADMITS "GREEN" ENERGY IS UNECONOMIC
3) urge the Scottish Executive to implement measures through the proposed Planning Bill to encourage integration of transport, land use and development proposals to achieve sustainable development objectives; SOME YEARS AGO A LABOUR CANDIDATE DECLARED "WE IN THE SCOTTISH LABOUR PARTY BELIEVE IN AN INTERROGATED TRANSPORT POLICY" - EVERYBODY STILL DOES
4) urge the Department of Transport to make better use of alternative fuels such as LPG and (for local bus services) electric vehicles charged from renewable energy; (LPG IS EXACTLY THE SAME AS PETROL EXCEPT THE MOLECULES ARE SLIGHTLY SHORTER (WHICH IS WHY IT IS A GAS) IT IS IN NO WAY MORE ECO-FRIENDLY THAN PETROL. AS FOR ELECTRIC VEHICLES CHARGED ONLY BY RENEWABLE SOURCES - CAN ANYBODY REALLY SEE BUSES QUEUING UP AT WINDMILLS "HEY AGNES IS THE BUS NO AWFY LATE THE DAY" "AYE MARGO THERE'S NAE WIND"
5) encourage the extension of the development of Eco-Friendly Housing Developments, not only within Housing Associations, but in Local Authority Housing Strategic Planning and building in the private sector; IE MORE PLANNING REGULATIONS TO MAKE HOUSES MORE DIFFICULT TO BUILD & MORE EXPENSIVE
6) urge Community Scotland to provide necessary capital funding to allow Housing Associations to build to sustainable standards; MORE MONEY & SINCE HOUSING ASSOCIATIONS ARE ALREADY BUILD MORE EXPENSIVELY THAN PRIVATE COMPANIES, MORE SUBSIDY
7) encourage the extension of the use of sustainable energy resources in industry, both in building and in performance of their activities; WOFFLE
8) urge the Scottish Executive to part-sponsor a biennial eco-friendly housing design competition to encourage innovation, raise awareness and develop best practice; IF THE CO-SPONSOR IS SOMEBODY WHO HAS ACTUALLY BUILT HOUSES WITHOUT SUBSIDY RATHER THAN YET ANOTHER GOVERNMENT FUNDED QUANGO I WOULD SUPPORT IT and
9) encourage the development of accreditation of professionals in Sustainable Building Design, as piloted by the Royal Incorporation of Architects in Scotland.
A SUSTAINABLE BUILDING IS ONE THAT STAYS UP - BEYOND THAT THE TERM IS JUST ANOTHER EXCUSE FOR BUREAUCRATS TO MAKE RULES. BETTER TO ENCOURAGE THE ACCREDITATION OF PROFESSIONALS IN FENG SHUI - THEY WOULD WASTE LESS TIME & MONEY & THEIR FEES FOR DOING SO WOULD BE LOWER.

LAST YEAR I PUT FORWARD AN AMENDMENT CALLING FOR NUCLEAR POWER TO NOT BE TOTALLY EXCLUDED FROM CONSIDERATION. IT WAS REFUSED ON THE GROUNDS THAT MENTIONING THE N WORD WOULD "UNBALANCE" DEBATE (IN A DISGRACEFUL APPARENT ERROR, HAVING BEEN TOLD IT WAS NOT TO BE CALLED, THE AMENDMENT WAS READ OUT & CONFERENCE WERE TOLD THAT THE ONLY REASON IT WAS NOT TO BE VOTED ON WAS BECAUSE NOBODY HAD APPEARED TO SPEAK FOR IT - WHEN I HEARD ABOUT IT I ASKED FOR, BUT DID NOT GET, A CORRECTION). FROM THE ABOVE IT IS CLEAR THAT DISCUSSION OF THE ONLY POLICY THAT WILL PREVENT BLACKOUTS WOULD STILL BE UNBALANCING.