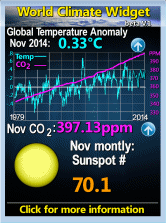 Tuesday, December 14, 2004
The First Minister decided to go it alone even though a Scottish Executive opinion poll - published yesterday - showed that only 13 per cent of Scots supported a total ban in pubs.

In the opinion poll just over a third of the 1,026 people interviewed were against any form of smoking ban in enclosed public places. And even among the 54 per cent of respondents who expressed support for some sort of ban, more than half of those said it should not apply to pubs, while 21 per cent said clubs should be exempt.
It appears that the Executive, by desperately looking for something to do have got themselves in a bit of a mess. When Jack made his Queen's speech at the start of this term his main Bill was to stop female circumcision. A practice which just about everybody can deplore but, since Scotland is not part of sub-saharan Africa, not a major problem. Going for banning smoking has a bit more political credit - on the other hand it is liable to annoy a lot more people. Perhaps he should have stuck to banning only small minority interests - a practice which has been used by power hungry leaders from time immemorial.
It does not say much for Scotland's political class that none of the parties represented the view of up to 87% of Scots (the Tories are now fishing in troubled waters but were not initially on the individual freedom side here).