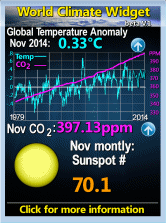 Thursday, December 23, 2004
PENSIONERS and disabled people in Scotland will be entitled to free bus travel anywhere in the country at any time of the day from 2006.



Elderly and disabled people living on islands around the Scottish coast will also get two free return ferry trips a year under the scheme, which will cost £322 million over the first two years and be administered by the country's new Transport Agency.

It will mean that a Scottish pensioner will be able to travel free on a bus from, for example, Glasgow to Inverness without buying different tickets for local schemes, and on the most straightforward route.

Nicol Stephen, Scotland's Transport Minister, announcing details of the scheme in the Scottish Parliament, said that it represented a big step forward and had been made possible by an agreement between ministers and the bus operators.

"This is a groundbreaking agreement with the bus industry which will benefit both the industry and all passengers," he said. "Concessionary travel has delivered real change in the lives of older people, opening up opportunities and providing greater access to vital health and leisure services."

The bus operators will receive from the Executive a single payment rate of 73.6 per cent of the average adult single fare on any route. This will compensate them for the revenue that passengers would have paid in fares if there was no such scheme.

The total paid in any one year will, however, be capped at £159 million in 2006-07 and £163 million the following year.


Bah humbug. I do not intend to go all libertarian on this - The marginal cost of a pensioner taking a bus that is already going there is virtually nothing (this is common for all mass transport & explains almost all cheap fare scheme) & it is economically efficient for the state to repay such costs even though it shifts the burden of payment from the pensioner to the taxpayer. Thus I would generally support a sensible scheme to subsidise pensioners travel - not being stuck in your neighbourhood can be a significant & inexpensive way of improving people's lives.
But it only makes sense when we have a very low marginal cost. Thus if the bus is going that way empty it might as well have passengers. This only works for empty busses. The original proposal was that this scheme would only be available off-peak & Parliament loudly cheered the announcement that it would work even during rush hour. TANSTAAFL. The marginal cost of getting somebody extra on full busses is not zero.
Had they stuck to the original proposal & negotiated hard with each company separately they could probably have got it at a quarter of the cost - free transport only on First buses after 9AM would be almost as good a deal at 18% of normal cost ie 40 million a year.
So what could we do if we saved 120 million a year - 6p off income tax, business rates below England, 6% off corporation tax, 3 X what Scottish industry spends on machine tools, 120 miles of automated monorail & all at no real cost - choose your own hobbyhorse.
Good job Gordon Brown's there to shovel money at us. Long may it last.