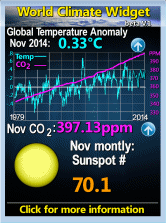 Sunday, November 21, 2004
WHY I QUIT
Below are 2 motions I put forward for debate at the Scottish Liberal Democrat Conference. The Enterprise motion was originally put forward by me last summer. After it was rejected in the spring I made an unholy nuisance of myself & got an email from Jim Wallace's office confirming that he personally regretted it had not been called. After re-drafting with a member of the Conference Ctte (the Housebuilding motion was prepared at the same time) it was called for debate at the autumn conference. Unfortunately it was dropped - 4 out of 5 motions debated came from the Policy Ctte. In these 16 months our economy has grown 2.5% & Ireland's 9%.

Last Monday it was decided that, despite both motions having been previously ok, the constituency would not allow them again. The reason given for quashing Enterprise was that the leadership didn't want it discussed & would not accept it anyway. The leader of the ctte has said she knows absolutely nothing about such an intent.

I can understand anybody who thinks I am being a bit of a prima donna, after all I want to discuss a billion pound tax cut. However I believe in both proposals & have had no serious economic arguments from opponents.

In the circumstances, while remaining a traditional liberal, with great regret I find that if I cannot be part of the solution I should, at least, cease to be part of the problem.

Comments:
Indeed, welcome.
Some good sound ideas there. Sounds like you made the right decision quitting, but then I would say that wouldn't I?
We feel much concerned of the value of your property, safety and security more than our profit or anything else, actually dedicated to our services remodeling a bathroom https://www.ajrinconstruction.com/bathroom-remodeling/ and hold out till our Clients' functions are served to satisfaction.
bathroom construction
Post a Comment
<< Home