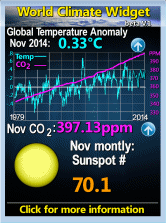 Saturday, November 20, 2004
Treasury Secretary John Snow and other U.S. officials have pressed China to sever its currency's direct link to the dollar. U.S. manufacturers contend that practice has undervalued the Chinese currency by as much as 40 percent and given China a substantial advantage against U.S. competitors.


Full article
As can bee seen from the world economies listing below China's economy is already about 60% of America's. So with a serious revaluation both economies would be about equal with China still growing at 8-10% & the US at 4-6% (& the UK at 2.5% & Scotland at 1.5%). Looks like reality has caught up with the Plan for a New American Century. What odds it catches up with us to.
Comments:
Hello Everybody,
My name is Mrs Sharon Sim. I live in Singapore and i am a happy woman today? and i told my self that any lender that rescue my family from our poor situation, i will refer any person that is looking for loan to him, he gave me happiness to me and my family, i was in need of a loan of S$250,000.00 to start my life all over as i am a single mother with 3 kids I met this honest and GOD fearing man loan lender that help me with a loan of S$250,000.00 SG. Dollar, he is a GOD fearing man, if you are in need of loan and you will pay back the loan please contact him tell him that is Mrs Sharon, that refer you to him. contact Dr Purva Pius,via email:(urgentloan22@gmail.com) Thank you.
BORROWERS APPLICATION DETAILS
1. Name Of Applicant in Full:……..
2. Telephone Numbers:……….
3. Address and Location:…….
4. Amount in request………..
5. Repayment Period:………..
6. Purpose Of Loan………….
7. country…………………
8. phone…………………..
9. occupation………………
10.age/sex…………………
11.Monthly Income…………..
12.Email……………..
Regards.
Managements
Email Kindly Contact: urgentloan22@gmail.com
Post a Comment
<< Home