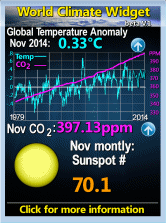 Saturday, November 20, 2004
When Jack told Parliament that smoking in pubs was to be banned he said it was because passive smoking kills 1,000 people a year. Basically that was a lie. There is absolutely no case whatsoever for any number remotely along those lines. A letter in the Scotsman by various professors in support of a ban said 700 in the UK. Apparently you can't lie to MSPs about having a meeting with the Arts Council rather than a meat pie but lying about your major bill is OK.
Even the 700 in the UK is based on the assumption that the risk is proven. In fact this figure is based on some VERY small samples totalling just over 1,000 people & thus well within statistical error. For a larger sample study -
- Enormous German study on passive smoke, cancer and cardiovascular disease says: >NO CONNECTION< - April, 2003 -- Dating back one year, this milestone study published by the American Journal of Epidemiology has been so thoroughly ignored by the public health gangs and its media servants - it has escaped even our attention! The enormous study covers 37 years, during which thousands of filght attendans have been followed and monitored for cancer. Furthermore, this is not a study based on questionnaires asking whether uncle Jack smoked more or less in 1956, as it's the case for most antismoking junk science -- nor it is something started and finished in a few months. Finally, it is neither financed by the tobacco industry, the pharmaceutical industry, nor is it supported by "public health" funds allocated to produce scientific frauds to support public health's frauds on smoking. All that explains the results. Here is an excerpt that says it all:

"We found a rather remarkably low SMR [standardized incidence ratio] for lung cancer among female cabin attendants and no increase for male cabin attendants, indicating that smoking and exposure to passive smoking may not play an important role in mortality in this group. Smoking during airplane flights was permitted in Germany until the mid-1990s, and smoking is still not banned on all charter flights. The risk of cardiovascular disease mortality for male and female air crew was surprisingly low (reaching statistical significance among women)."

The word "surprisingly" even betrays the expectation of the researchers that passive smoke hurts - quite indicative of today's superstitions induced by the antismoking frauds: but the results betray politics. In spite of all the USSR-like suppression of positive information by the "public health" gangsters, therefore, more evidence that the nearly universal smoking bans on passenger airlines is unjustified comes from researchers who examined the specific health risks associated with working in commercial aviation. Banning smoking on airlines makes no more sense than banning smoking in a restaurant or office building. None of the studies on secondhand smoke have ever demonstrated the epidemiological existence of a risk. CLICK HERE TO DOWNLOAD THE STUDY

For more evidence
Comments:
The near-universal ban on smoking on aeroplanes may be unjustified on health grounds - defined as carconigenicity or mortality - but you seem to be asserting that the ban is unjustified, period, and I disagree.
Smoking should be banned in small places where people can't easily move away, on the simple and undeniable grounds that it's disgusting and cannot easily be contained. Smoking stinks, it causes its practitioners to stink, it causes bystanders to stink, the stink clings for hours or days, it contaminates clothing, hair, luggage, and anyone with whom the victim comes into contact.
I am delighted that smoking is banned in the tight confines of passenger planes, much as I agree with you about the fraudulent science used to support the ban.
Post a Comment
<< Home