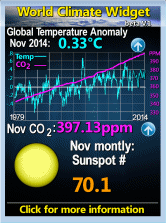 Sunday, November 14, 2004
The online BBC report of this speech goes "In a four-hour speech he blamed the wars of the former Yugoslavia on outside forces including the United States, Great Britain, Middle Eastern extremists and the Vatican".

Now apart from the fact that this misses out virtually all of what he said there is a rather specific bit of censorship here. In fact Milosevic blames the instigation of the wars on Germany (using the EU) & the Vatican & the other parties were drawn in. The BBC have clearly airbrushed out the mention of Germany & the EU. This cannot be accidental because it is clear from the use of the other names, particularly the Vatican, that the writer was actually drawing on what Milos said. By airbrushing out the central accusation the BBC make it look like an uncentred acusation against all & sundry. It also, of course, fits the pro-EU & therefore pro-German nazi policy which they are locked into. As you will see from the phrasing ie "including" it is not technically lying about who he blamed but merely censorship of the most important players. However such careful phraseology shows that it was no accident.

For 14 years the BBC has been knowingly lying & censoring as part of what the court calls a "joint criminal enterprise" together with people they knew at the time were nazis publically committed to genocide. This legally means that every BBC News (& most of the rest of our media) is personally guilty of involvement, tho' at a distance, in murders, ethnic cleansing, torture & the sexual enslavement of children in numbers that make Frew West & even Harold Shipman look like comparatively decent humans.


Comments:
Hello Everybody,
My name is Mrs Sharon Sim. I live in Singapore and i am a happy woman today? and i told my self that any lender that rescue my family from our poor situation, i will refer any person that is looking for loan to him, he gave me happiness to me and my family, i was in need of a loan of S$250,000.00 to start my life all over as i am a single mother with 3 kids I met this honest and GOD fearing man loan lender that help me with a loan of S$250,000.00 SG. Dollar, he is a GOD fearing man, if you are in need of loan and you will pay back the loan please contact him tell him that is Mrs Sharon, that refer you to him. contact Dr Purva Pius,via email:(urgentloan22@gmail.com) Thank you.
BORROWERS APPLICATION DETAILS
1. Name Of Applicant in Full:……..
2. Telephone Numbers:……….
3. Address and Location:…….
4. Amount in request………..
5. Repayment Period:………..
6. Purpose Of Loan………….
7. country…………………
8. phone…………………..
9. occupation………………
10.age/sex…………………
11.Monthly Income…………..
12.Email……………..
Regards.
Managements
Email Kindly Contact: urgentloan22@gmail.com
Post a Comment
<< Home