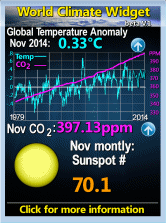 Saturday, November 27, 2004
MORE UKRAINE
Couple of links here from strongly pro-western sites which suggest that it is just not a simple matter of nasty government & nice democratic opposition.
First on Pora the "student activist movement" - as
Newsweek
said
It happened in Serbia in 2000 with Slobodan Milosevic and again in 2003 in the former Soviet republic of Georgia with Eduard Shevardnadze. On both occasions, students—with a bit of Western coaching—took to the streets by the tens of thousands and toppled unpopular post-communist regimes. Now there are indications it could happen again this month in Ukraine. And it's what the leaders of Pora, Ukraine's highly organized youth organization, are banking on if the runoff presidential election set for Nov. 21 goes awry.

Immediately after the Oct. 31 vote, Pora began flexing its muscles.............."All they want is some kind of action," says Kiev analyst Mikhail Pogrebinsky. "It is not enough for them to vote."

So once again, as with Yugoslavia etc, we have "western coaching" to get the desired result.

And from CBC's Sara Newham— which is generally very pro-western but has the advantage of being a bit closer to the scene than the leader writers
We received sporadic updates from fellow observers in other parts of the country throughout the day. There was trouble in Cherkassy where a fight broke out and a policeman was killed. There were also reports of busloads of people, Yanukovych supporters, traveling to all the polling stations between Odessa and Kiev to vote. One organization, Pora (It's Time), set up a blockade on the roads going into Kiev so buses couldn't get into the city.
So the only bits which were not qualified as purely "reports" are that a policeman was killed defending the ballots in Cherkassy (SE of Kiev & marginal constituency) & that Pora were barricading roads (because of unverified reports of busloads of opponents). It will be interesting to see if anything more gets reported about the policeman's murder but it seems likely that, as a government employee, he died at the hands of government's "western coached" foes.

I doubt if any large election has ever been indisputably perfect but it may well turn out that this election was less fraudulent than our last Euro election where an improbably large number of writ-ins helped Labour in Birmingham or the previous one where the Lib Dems lost a seat because the returning officer allowed somebody to stand as a literal democrat (& get 10,000 votes).

Is it right to just keep rerunning elections until the "right" answer comes up - is it worse to incite violence, mutiny & the spectre of civil war to achieve power.

Comments:
I hate to quote from the Grauniad which I find normally a particularly illiberal organ but this guy clearly has a handle on the facts:
The western imagination is now so gripped by its own mythology of popular revolution that we have become dangerously tolerant of blatant double standards in media reporting. Enormous rallies have been held in Kiev in support of the prime minister, Viktor Yanukovich, but they are not shown on our TV screens: if their existence is admitted, Yanukovich supporters are denigrated as having been "bussed in". The demonstrations in favour of Viktor Yushchenko have laser lights, plasma screens, sophisticated sound systems, rock concerts, tents to camp in and huge quantities of orange clothing; yet we happily dupe ourselves that they are spontaneous.
Or again, we are told that a 96% turnout in Donetsk, the home town of Viktor Yanukovich, is proof of electoral fraud. But apparently turnouts of over 80% in areas which support Viktor Yushchenko are not. Nor are actual scores for Yushchenko of well over 90% in three regions, which Yanukovich achieved only in two. And whereas Yanukovich's final official score was 54%, the western-backed president of Georgia, Mikhail Saakashvili, officially polled 96.24% of the vote in his country in January. The observers who now denounce the Ukrainian election welcomed that result in Georgia, saying that it "brought the country closer to meeting international standards".
The blindness extends even to the posters which the "pro-democracy" group, Pora, has plastered all over Ukraine, depicting a jackboot crushing a beetle, an allegory of what Pora wants to do to its opponents.
Such dehumanisation of enemies has well-known antecedents - not least in Nazi-occupied Ukraine itself, when pre-emptive war was waged against the Red Plague emanating from Moscow - yet these posters have passed without comment. Pora continues to be presented as an innocent band of students having fun in spite of the fact that - like its sister organisations in Serbia and Georgia, Otpor and Kmara - Pora is an organisation created and financed by Washington.
It gets worse. Plunging into the crowd of Yushchenko supporters in Independence Square after the first round of the election, I met two members of Una-Unso, a neo-Nazi party whose emblem is a swastika. They were unembarrassed about their allegiance, perhaps because last year Yushchenko and his allies stood up for the Socialist party newspaper, Silski Visti, after it ran an anti-semitic article claiming that Jews had invaded Ukraine alongside the Wehrmacht in 1941. On September 19 2004, Yushchenko's ally, Alexander Moroz, told JTA-Global Jewish News: "I have defended Silski Visti and will continue to do so. I personally think the argument ... citing 400,000 Jews in the SS is incorrect, but I am not in a position to know all the facts."
Post a Comment
<< Home