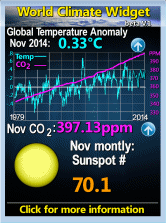 Sunday, November 14, 2004
MODEST PROPOSALS FOR THE BBC
The Lesley Riddoch Preogramme
Dear Lesley,
At the start of last week you asked listeners for ideas for programme features & I have come up with a dozen examples which I think would be rather more original than, for example, the programmes about hedgehogs.

1) THE BILDERBERG GROUP: During IDS's election to Tory leader I phoned in & you asked me which candidate I would prefer. I said that I would prefer IDS on the grounds that to have both the PM & Ken Clarke as opposition leader members of the same political secret society would be bad for democracy. You said how unfortunate it was that interesting points so often came up at the end of the show & while you had never heard of them, that you would like to do a future programme about them. Conspiracy theorists would assume you were subsequently informed that the Bilderbergers are something on which the BBC does not report but if I am wrong I look forward to your feature.

2) THE MILOSEVIC TRIAL: This was initially correctly described as "the trial of the century" by the media & warrents some reporting, particularly when a Scots judge is involved in the court's extraordinary decisions.

3) THE KOSOVO GENOCIDE: So far 350,000 people have been ethnically cleansed & probably 6,000 been the victims of genocide & well as thousands of schoolgirls kidnapped & sold under NATO's rule. Not, obviously, comparable to a few thousand hedgehogs but worth reporting.

4) WHY IRELAND"S ECONOMY WORKS: Ireland has been growing at up to 9% a year whereas we manage about 1.5%. Clearly they are doing something better than us & it might be worth saying what.

5) SPACE INDUSTRY: With Mr Rutan about to win the X-Prize it will only be a few years till getting into space will be relatively cheap. There are a number of possibile industries that could develop over this (eg the number of materials that can be made in a zero gravity field far exceeds the number that can be made on Earth).

6) AN AUTOMATED MONORAIL LINK FROM GLASGOW AIRPORT TO PAISLEY: This would cost a couple of million & link easily to Prestwick.

7) HIGHLAND AIR: At present we subsidise 2/3rds of the cost of Highland Airports but they still have extraordinarily high landing charges. If we cut costs by 1/3rd (eg by changing the security & safety regulations which are the same as for Heathrow) or increase the subsidy we could reduce costs to where low-cost airlines would be interested & you could fly to Tiree for a tenner.

8) THE ONGOING LEGAL INVESTIGATION BY THE HAGUE COURT INTO YUGOSLAVIA"S "URGENT REQUEST FOR A DECISION ON WHETHER THE CURRENT NATO BOMBING IS LEGAL"

9) HUNG PARLIMENT: If the next election involves Labour coming close to a majority with less than 1/3rd of the vote & possibly less than the Tories (recently reported by the Scotsman) what impact will this have on democracy.

10) KOYOTO: With the Russian ratification it will go into effect - what will this mean to us.

11) PRO-ACTIVE SOLUTIONS TO GLOBAL WARMING: Putting dust into the stratosphere or the "geritol solution" would reduce temperature far more than Kyoto will & at about 1% of the cost.

12) IS THERE A LIMIT TO GROWTH

Let me know if you are interested in any of these & if you want help finding links.


Comments:
Hello Everybody,
My name is Mrs Sharon Sim. I live in Singapore and i am a happy woman today? and i told my self that any lender that rescue my family from our poor situation, i will refer any person that is looking for loan to him, he gave me happiness to me and my family, i was in need of a loan of S$250,000.00 to start my life all over as i am a single mother with 3 kids I met this honest and GOD fearing man loan lender that help me with a loan of S$250,000.00 SG. Dollar, he is a GOD fearing man, if you are in need of loan and you will pay back the loan please contact him tell him that is Mrs Sharon, that refer you to him. contact Dr Purva Pius,via email:(urgentloan22@gmail.com) Thank you.
BORROWERS APPLICATION DETAILS
1. Name Of Applicant in Full:……..
2. Telephone Numbers:……….
3. Address and Location:…….
4. Amount in request………..
5. Repayment Period:………..
6. Purpose Of Loan………….
7. country…………………
8. phone…………………..
9. occupation………………
10.age/sex…………………
11.Monthly Income…………..
12.Email……………..
Regards.
Managements
Email Kindly Contact: urgentloan22@gmail.com
Post a Comment
<< Home